UE4 Tools (Open Source Tool)
A downloadable tool for Windows
UE4 tools is a set of tools created to perform several tedious tasks related to UE4 development.
Current Features
Fully Rename a C++ Project
Rename a C++ class and all references
Generate new C++ module
Backup project files from inside the application
Planned Features
Generate custom Assets/Factory class
Generate new C++ plugin
Source Code: https://github.com/SamCarey99/UE4-Tools
This tool was developed using information provided here: https://answers.unrealengine.com/questions/242407/renaming-a-c-project.html
Warning: It is incredibly important that you create a backup of your project before attempting to use this tool. Although it has been tested on multiple projects backing up is still strongly advised in case something goes wrong.
Change Log
Version 1.0

Basic project renaming tool

Version 1.1

Added C++ class renaming tool
Added In application project backup
Added a main menu
New UI design

Version 1.1.1 (Bug Fixes)

Fixed a bug where blueprints(which have user-defined C++ parents) become unlinked upon renaming a project or class

Version 1.2

Added a tool for creating new c++ code modules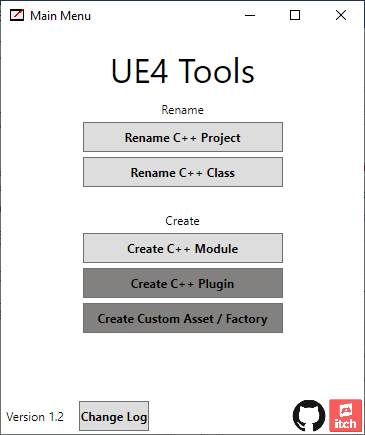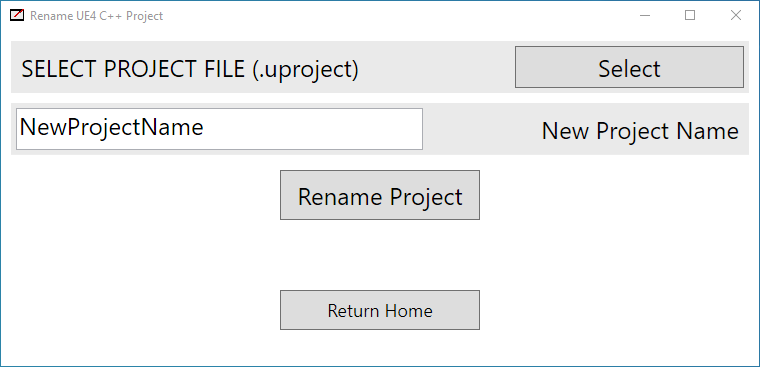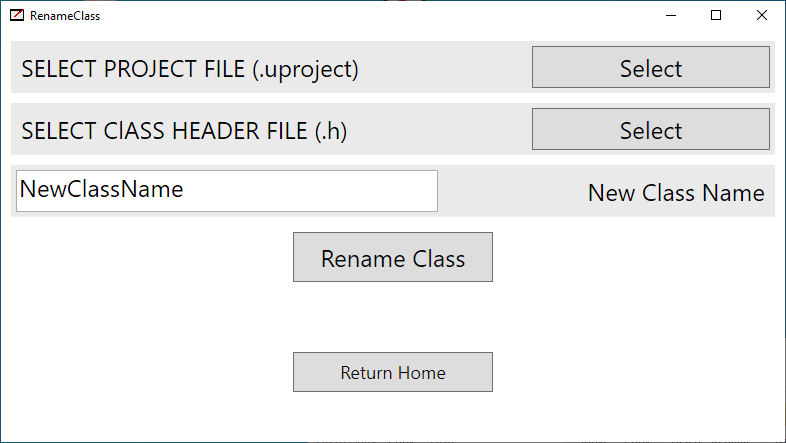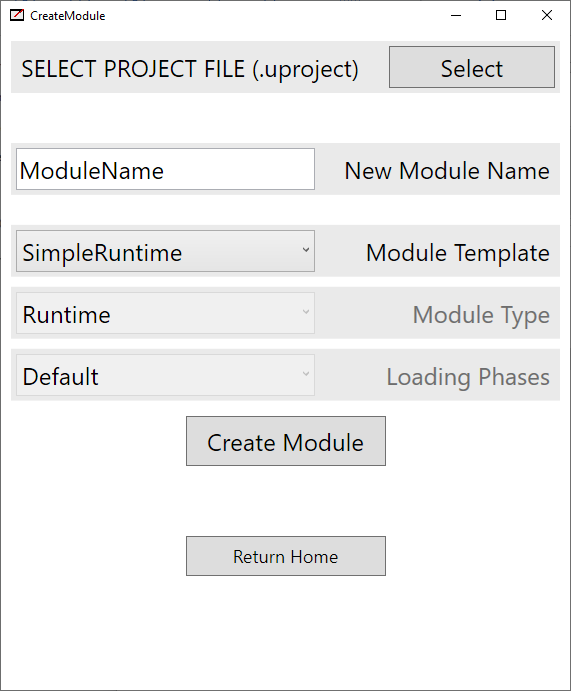 Download